Equipment
parameters
Model No.:

X6-O

Pixel Pitch:

6.66mm

Series:

Xseries

Pixel Points:

816x1488

Project Size:

5.4mx10m/17' 8" x 32' 5"

Mounting Bracket:

Custom bracket

Control System:

C5/T2.0

Control S/W:

YdeaFast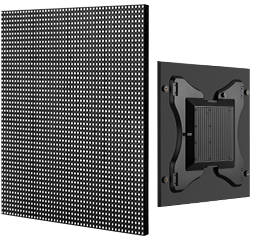 Project
Requires
XMOZU all-in-one LED display made the 53.96 square meters of ordinary building facade to be the most valuable advertisement media platform.
Resolve
Solution
Besides the extreme fine display effect, The XMOZU all-in-one screen wins in its ultra-thin, ultra-light, users are totally convenient in transportation & installation. In the control and management aspect, the all-in-one solution integrated with multiple display technology, C5 and YdeaFast control system is the most ideal comm -ercial media display solution.
Project
Information
Intelligent management software can manage the screen display smart, 50% time to play 15~30s commerc -ial advertisement, 25% time to promote brands in the Jewelry plaza, 25% time to broadcast news, sports and weather. At the same time, advertisers can purchase a specific time for AD operation.