Equipment
parameters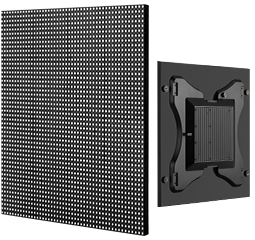 Project
Requires
Patinoire Polesud has strict limit to the weight of the scoreboard to ensure the security of the gym major structure. In the meantime, high refresh rate requested for live broadcasting to ensure camera can capture full HD non-flickering picture.
Resolve
Solution
The scoreboard created by XMOZU All-in-One LED display has high refresh rate, and 14bit high gray level. Concise appearance, slim design, weigh is 15.5kg/M², thickness is just 33mm, it's easy to transport and install. This scoreboard adopts hanging structure, hung in the center of the gym and with up-and-down function. It can give all audience, no matter where they are seated, the best view of whatever is happening on the ice.
Project
Information
The super scoreboard in Patinoire Polesud made by XMOZU All-in-One LED display has four sides (4.29M×2.31M). During the match, it can capture the wonderful moment, playback specific scene, live broadcast and report score etc.