TNGA Concept Commodity Conference
Trend Release|
Ice Screen
rail lifting design, rich structure, light transmission.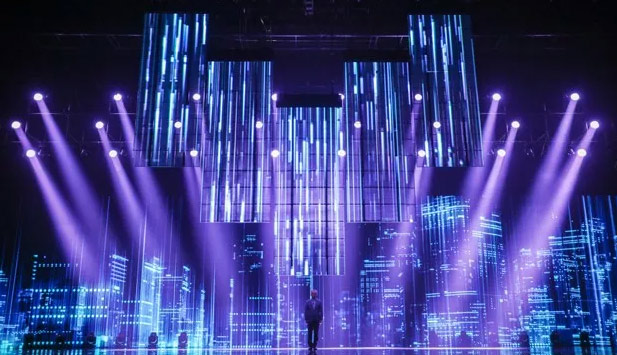 On the eve of the auto show, handing in a Toyota, Guangzhou Toyota, Toyota Motor Corporation released the first SUV model of "TNGA concept": IZOA and C-HR.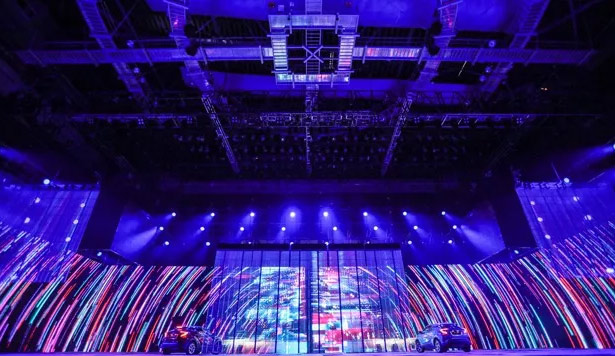 On the conference stage, the three-group and five-sided Ice Screen hanging rail design, with the projection of lighting, constantly changing the shape and light shadow, interpreted the fashion sense of C-HR and Takizawa.
Auchan COS1° debut conference
Shopping Mall |   Ice screen window design, colorful, the most trendy amusement park.
At the Beijing Auto Show, Auchan Pavilion innovatively introduced"Shopping Mall"concept into the auto show stage.
The facades of the second and third floors of the booth are all constructed of Ice Screens, which are like a colorful and dreamy amusement park. In addition to new vehicle, we may see the exciting auto show shows, mini-singing bars, spinning bikes, coffee houses and other interactive experience projects.
Aiways Automotive Media Conference
Sky City | Suspended LOGO elements design, light and transparent.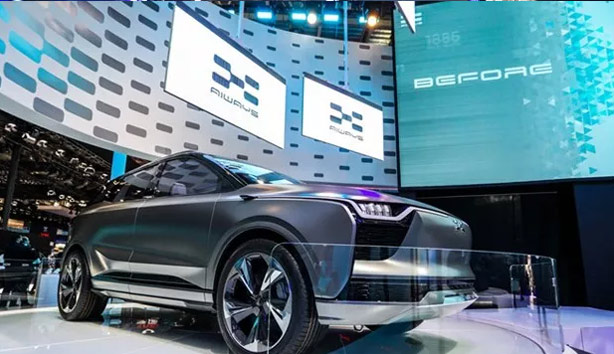 Aiways booths are presented with smooth lines. The hovering appearance is like floating clouds. The modern exhibition booth design transform a feeling that technology can also be warm and intimacy.
At the debut conference, the eight pcs Ice Screen suspended in the middle of the arc-shaped booth, the brand LOGO elements is holographic-like on the air, we may be able to perceive the definition and pursuit of the quality of life through the brand.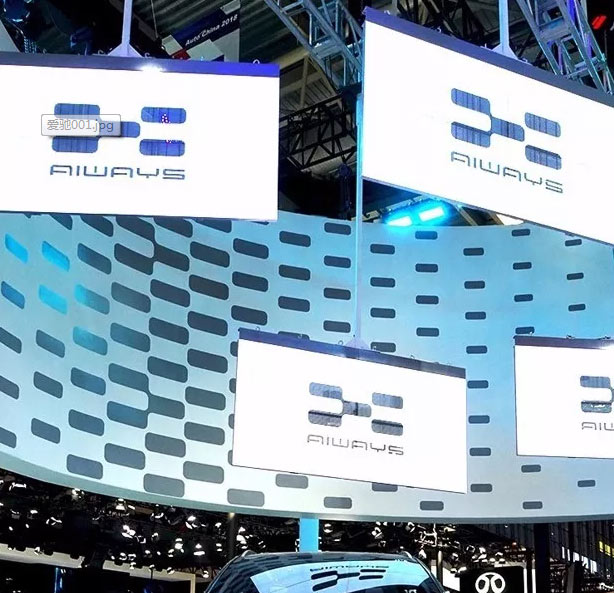 Lynk & Co first show conference
Fashion show |   Ice screens are designed on three sides to manifest trend.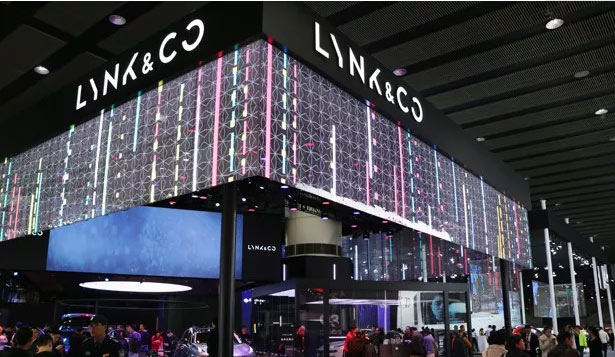 At the conference of the Beijing International Auto Show, Lynk&Co will move the resort park into the Beijing auto show, taking you to a different experience. Fully subvert the traditional visual images, stunning your eyes with cool dazzle visual effect.
The three-side enclosed Ice Screens hang on the air, the highly imaginative and dynamic shape of the stage subvert the traditional color, express the youth and the trend, which assembly and render a trend, energy renewal of the Lynk&Co playground.
In addition to the above conference, these brands also used their own interpretation of the Ice Screen pattern gameplay. Such as Window grille designs of HongQi, multi-arc design of BYD, time tunnel door EV design of the ChangJiang, the fashion design of Luxgen.....