Me café house, made from
YIPLED
transparent "Ice screen", enters into 42 city shopping centers around the country.
This summer, Mercedes-Benz teamed up with the "Ice Screen" me café house (flash mob shop) entered 42 city shopping centers nationwide.
High-quality gathering effect and scene-based marketing make it a powerful offline retail trend.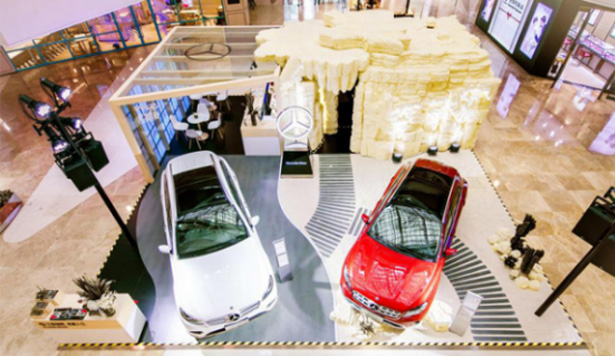 "Ice screen" me café house, the new retail flash mob marketing model, fully presented the infinite charm and its advocacy lifestyle of Mercedes-Benz GLA SUV and GLC SUV's to the general public and Mercedes-Benz loyal fans.
"Ice screen" me café house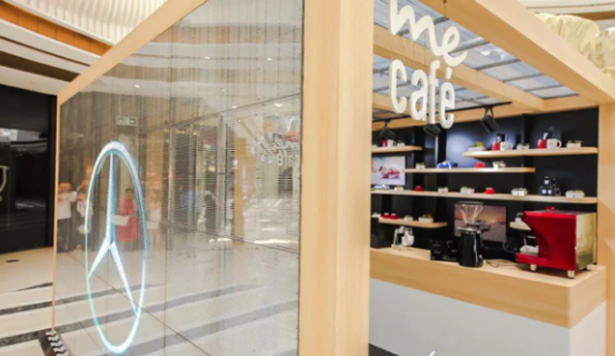 In the shopping center atrium area where crowds gather, Mercedes-Benz created a transparent coffee house with streaming media by using YIPLED Ice screen. Different from ordinary glass house, Yipled Ice screen coffee house has 3D and hologram like effect and it is pleasing to eyes.
"Ice screen" window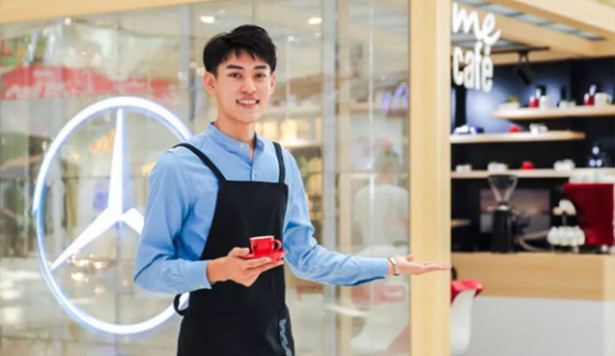 There is always a window in every café. YIPLED Ice screen window with 3D image plays an important role in the commercial space.
With cool image and video on screen, it makes the atrium area outside of the window look more lively, can quickly gather people; and the coffee house inside the window calm and soothe, entertain consumers with immersive experience.
"Ice screen" celling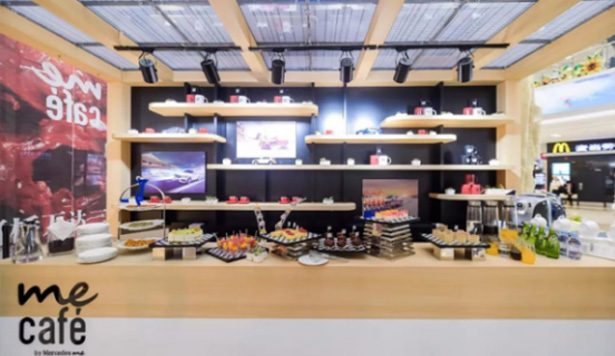 Ceilings decorated with
Yipled Ice screen
is another attractive spot. People sitting inside the transparent coffee house see an LED canopy that is mottled and intriguing. People above the atrium area see a colorful space where the roof and the window are integrated.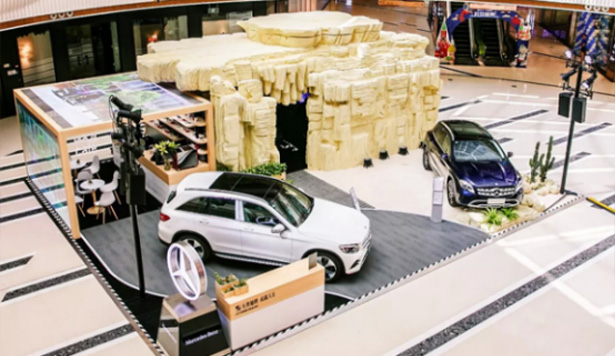 Mercedes-Benz "Ice screen" me café house is a very successful flash mob shop design which excellently achieved its purposes on how to get attention, how to create an experience, how to establish interaction and how to promote sharing. Meanwhile, Mercedes-Benz also plans to open more flash mob shops in the United States.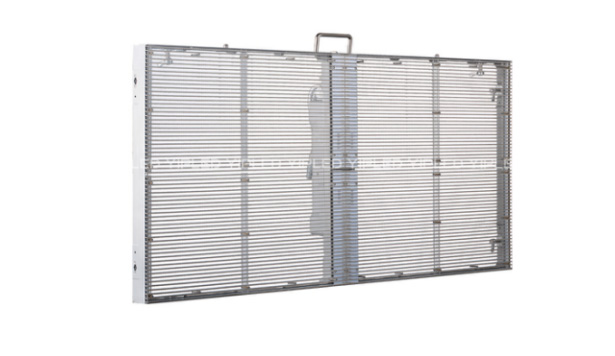 Flash mob shop is increasingly turning from street performance art to new means of brand marketing. Yipled Ice screen, as a new display technology, enable to provide more possibilities with creativity and special effect while being well integrated into the commercial spaces. Combination of Flash mob shop and Yipled Ice screen will surely produce more business value.