Recently, OPPO announced a strategic cooperation with Tmall to jointly land the first OPPO Tmall Smart Venue in Guangzhou.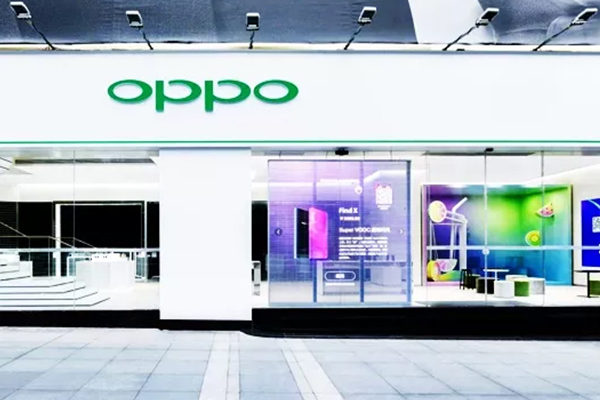 OPPO Tmall Smart Venue, the biggest Somatosensory cloud shelf in Asia
At the entrance of the OPPO Tmall Smart Venue, an oversized somatosensory interactive screen immediately caught the attention of consumers. This is Asia's largest somatosensory cloud shelf.
Somatosensory interaction, air operation, futuristic feeling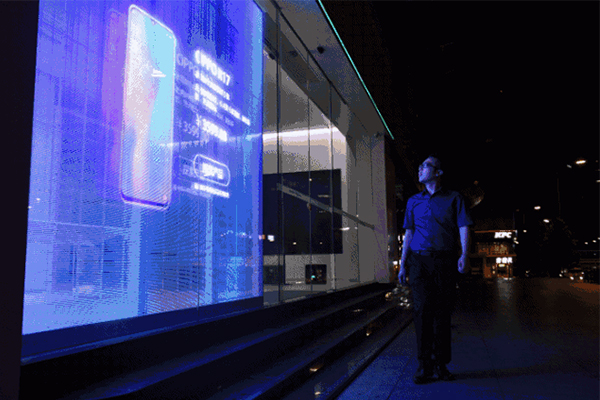 Somatosensory interactive screen, futuristic feeling 
The large YIPLED
transparent LED screen
is 3 meters long and 3 meters wide. Unlike normal touch screen that needs to be touched, you can operate it by gesture or bodily sensation. The cool feeling is simply the real version of the Matrix.
Open online and offline, 24H hours non-stop service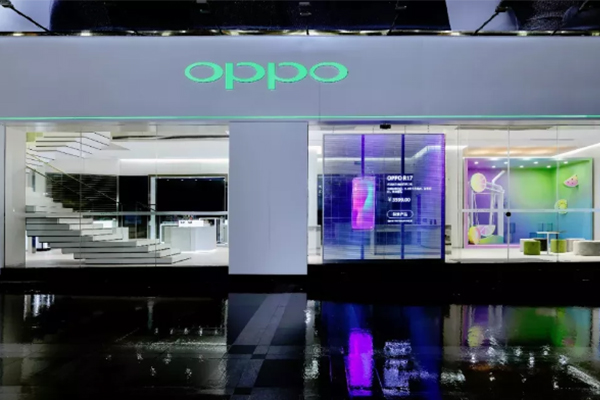 the biggest Somatosensory cloud shelf in Asia
This is Asia's largest somatosensory cloud shelf, which realizes the seamless connection between physical store and Tmall flagship store. From the cloud shelf, you can directly access the OPPO Tmall flagship store to learn about product details, transaction volume, buyer evaluation and other information. One-click to place order allows you to get rid of the constraints between online and offline, 24 hours non-stop service breaks through the time limit of traditional stores, which brings you a more convenient consumer experience.
Seize the best advertising traffic space in retail stores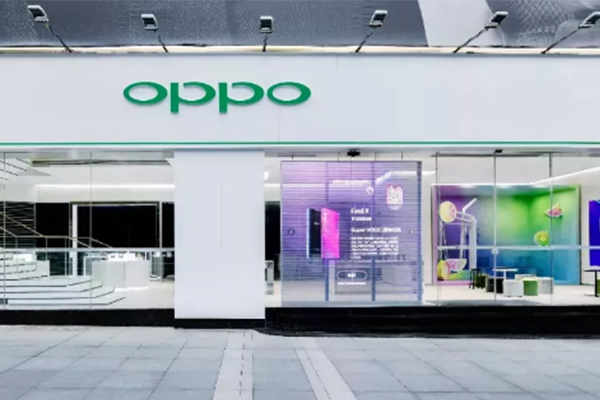 External panorama of OPPO Tmall Smart Venue
YIPLED Transparent LED screen grabs the best advertising space in the store-glass window, it turns the street glass window of Guangzhou Bainaohui into the most valuable advertising space via cool images clearly and visible day and night which attracting passengers from a further distance. At the same time, it does not affect the store lighting and image.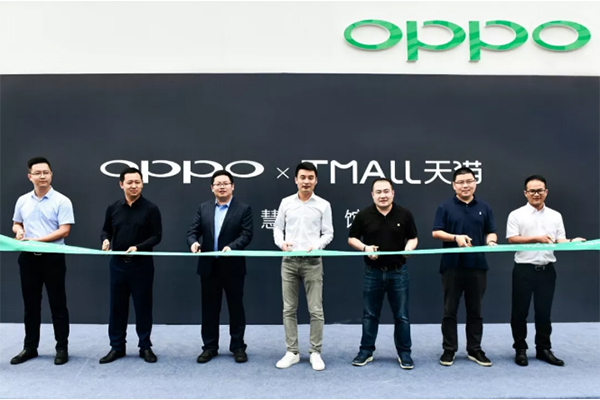 OPPO Tmall Smart Venue Opening Ceremony
OPPO Tmall Smart Venue is not only the first new mobile phone industry benchmark for OPPO and Tmall, but also the latest practice for OPPO to explore its own retail model. In the future, OPPO will further deepen its cooperation with Tmall, working together to promote the upgrading of smart venues, and continue to deploy smart venues to create a new "smart" shopping experience with online and offline integration.