In 2018, the trade war between China and the United States broke out, and the transparent display screen went forward in spite of its difficulties. The transparent display screen is leading the industry development, advancing all the way and keeping high-speed growth. LED's major segments have also been successful. The transparent display screen in the early years of the Pingchang Winter Olympics "Beijing eight minutes" stunning appearance, recently "smart dance screen" in "Hangzhou eight minutes" staged a magical visual feast.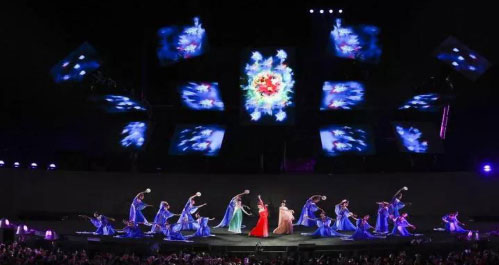 At the Pingchang Winter Olympics, YIPLED. Ice screen combined with 24 intelligent robots, with the latest scientific and technological achievements, presenting us with a variety of Chinese elements of the stage world. This also makes LED transparent screen suddenly become hot. That is the phrase "nobody knows what is going on in the cold years."
It is said that tall trees catch much wind, but not for the LED transparent screen. LED transparent screens have a great reputation, so there are more applications for customers are really more up. For LED transparent screen, the market will usher in a wave of rapid growth, which is the majority of the industry on its forecast.

However, the success of the LED transparent screen at the Pingchang Winter Olympics is not the main reason. A wonderful display of a major display project, of course, will have a positive impact on the reputation of the product and the expansion of its market, but the impact is ultimately limited. No matter how unforgettable the classic project demonstration is, it is impossible to drive a segment to rapidly expand its market share. The brilliant interpretation of LED transparent screen at Pingchang Winter Olympic Games is the result of LED transparent screen. It is the continuous improvement of LED transparent screen technology in recent years that gives it a chance to prove and show itself.